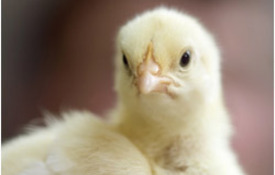 Healthy broiler chickens, whichever breed you choose
From ultra-modern hatcheries in the Netherlands and partner-hatcheries in Germany, Probroed & Sloot provides day-old chickens of a consistently high quality of leading breeds such as Ross 308 and 708 and Cobb 500. We also offer expert guidance before and during the first week of the growing period.
Ross 308
"The Ross 308 is known throughout the world for its consistent performance as a broiler chicken. Both cooperatives and independent farmers value its capacity for growth, the feed efficiency and the robust performance of the Ross 308." (source: Aviagen/Ross)
Read more on the Aviagen website »

Ross 708
"The Ross 708 line was developed to improve the result of the mother birds without negatively affecting efficient meat production. The Ross 708 is suitable for a market in which the growing demand for chicken breast meat is enhancing the importance of a good meat yield." (source: Aviagen/Ross)
Read more on the Aviagen website »

Cobb 500
"The world's most efficient broiler chicken offers the lowest feed conversion and the best growth rates, as well as thriving on less costly feed. These properties give the Cobb 500 a competitive edge, with the lowest cost per kilogram of bodyweight produced." (source: Cobb-Vantress)
Read more on the Cobb-Vantress website »

Hubbard Flex
"The Flex broiler chicken grows efficiently and can be used for a wide range of bodyweights, depending on the product properties required." (source: Hubbard)
Read more on the Hubbard website »

Hubbard JA 757
"Hubbard offers a wide range of answers to market demand for broiler chickens [...] that are suitable for specific quality programmes." (source: Hubbard)
Probroed & Sloot offers the Hubbard JA 757 breed for integration into the free range chain (Volwaard), for instance.
Read more on the Hubbard website »
Probroed & Sloot is an independent broiler hatchery operating in the poultry chain with sites in the Netherlands, Germany and Belgium. We supply chickens that stand out for their good health and high yields for the broiler farmer. We are innovative, focusing on working closely with our chain partners.