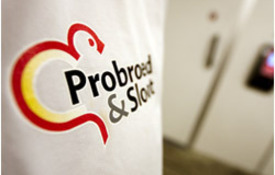 Everything for strong and healthy broilers
How can we provide the very best chickens for broiler farmers? At Probroed & Sloot, we are working on that every single day.
As an independent supplier of day-old chickens, we do everything we can to produce extremely vital broilers that will perform exceptionally well. This has been made possible by far-reaching cooperation with our chain partners, from the breeder farms (egg suppliers) to the broiler farmers, feed suppliers and poultry processing plants.
Probroed & Sloot is an independent broiler hatchery operating in the poultry chain with sites in the Netherlands, Germany and Belgium. We supply chickens that stand out for their good health and high yields for the broiler farmer. We are innovative, focusing on working closely with our chain partners.